"Data ingestion is the process of obtaining and importing data for immediate use or storage in a database. To ingest something is to "take something in or absorb something."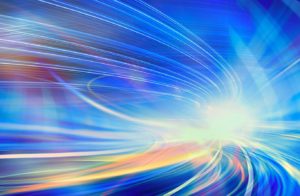 IBM's Aspera software solutions provide next generation technology, unique to itself allowing organizations to move high volumes of data at maximum speed across multiple platforms.  Aspera's patented FASP technology allows for high speed transmission of large data files and/or file collections across public or private networks with embedded security protocols and maximizing bandwidth efficiency.
The limitation of traditional file transfer applications such as FTP and HTTP are choked by the use of the legacy TCP protocols. Aspera addresses these limitations by circumventing the choke points and delivers your data with unprecedented speed and security regardless of distance and network conditions. By managing the bandwidth to levels previously unattainable, your organization will directly benefit not only from increased organizational efficiency but from the reduction in unnecessary bandwidth costs.
Aspera's solutions are ideal for multi-location entities, engineering, health sciences, media intensive file transfers, cloud services, high performance storage, publishing and others that require the secure high speed transfer of data.
Contact Houston based partner NordStar for a free consultation on Aspera solutions or for more information please visit the Aspera site. 
Transfer Servers

Large scale enterprise FASP transport

Web Applications

Client devices across Windows, Mac and Linux 

Management and Automation

Automation and centralized management for the Aspera portfolio 

Streaming

Live or near live file transfer

Enterprise Applications

Suite that integrates Aspera across all devices and locations. Integrate with approved 3rd party apps.

Synchronization

Highly scalable platform for multidirectional file replication and synchronization

Mobile Apps

For use on Android and iOS devices