"Data ingestion is the process of obtaining and importing data for immediate use or storage in a database. To ingest something is to "take something in or absorb something."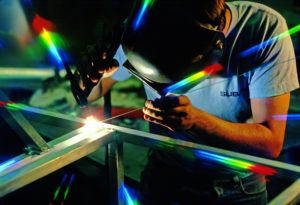 Supervisory Control and Data Acquisition more commonly known as SCADA, is a supervisory control system managing a complex architecture of networked data communications, graphical user interfaces (GUI) and both stand alone and high performance computing. SCADA is deployed in manufacturing and process control and interfaced through the use of discrete proportional, integral and derivative (PID) and programmable logic controllers. Real time monitoring and control provide corporations the ability to scale manufacturing across geographical boundaries and minimize complex automation challenges.
Consult today with a NordStar representative and discover how we can assist in meeting and securing your SCADA deployment and security needs.