"Data Security is the integration and deployment of software and hardware tools to ensure that the integrity of organizational binary assets is uncompromised."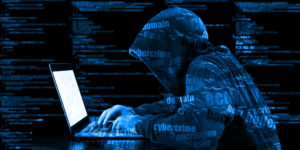 Data-centric security is an approach to security that emphasizes the security of the data itself rather than the security of networks, servers, or applications. Data-centric security is evolving rapidly as enterprises increasingly rely on digital information to run their business and big data projects become mainstream. Data-centric security also allows organizations to overcome the disconnect between IT security technology and the objectives of business strategy by relating security services directly to the data they implicitly protect; a relationship that is often obscured by the presentation of security as an end in itself.
Network Security is the process of taking physical and software preventative measures to protect the underlying networking infrastructure from unauthorized access, misuse, malfunction, modification, destruction, or improper disclosure, thereby creating a secure platform for computers, users and programs to perform their permitted critical functions within a secure environment.