Powerfully simple threat hunting software.
Easily identify and investigate hidden threats within your network.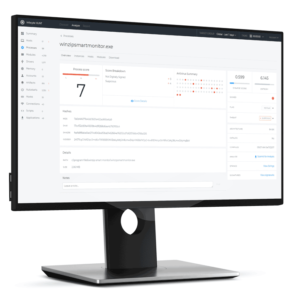 Infocyte HUNT® automates and simplifies threat hunting — traditionally, a specialized knowledge and services-heavy process — making it easier for security teams to investigate threats capable of evading your cybersecurity defenses and helping you mitigate the breach detection gap.
Most vulnerabilities remain undiscovered — within your network, systems, and devices — for months, sometimes years. In fact, the average global dwell time is 169 days.
Infocyte uses Forensic State Analysis (FSA) — strikingly different from EDR, IOC, and UBA tools — to comprehensively analyze and validate endpoints in search of threats and vulnerabilities.
Agentless, automated surveys are fast and lightweight
Detect breach activity that other tools are prone to miss
Reduce dwell time to limit breach damage and recovery costs
Deployable within Windows and/or Linux environments
Contact us to schedule a free consultation and find out why organizations like AT&T trust Infocyte's award-winning threat hunting software.