"Data ingestion is the process of obtaining and importing data for immediate use or storage in a database. To ingest something is to "take something in or absorb something."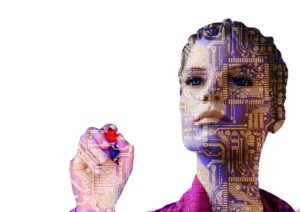 Unlock the mystery and unknown from your data with Splunk solutions and transform that information into Operational Intelligence. The continued evolution and proliferation of smart enabled devices means more data ingested into your infrastructure that can unlock keys to consumer behavior, security threats, capacity planning, financial models, engineering and scientific research and development in industries as diverse as oil and gas, health sciences and higher education.
This influx of Big Data is too often overlooked by IT Departments who are primarily tasked with maintaining storage capacities, infrastructure integrity, uptime, security and regulatory compliance issues.  Oftentimes this excessive information is more burdensome than benefit to your organization. The correct implementation of Splunk's Enterprise, Hunk or Cloud products breaks down this data into user definable silo's that can expose trends, behavior or potential problems that can mitigate failures or enhance the management and planning  processes. By dissecting past and real time information you can plan for the future with confidence and insight.  For additional information please contact Houston partner NordStar Group or visit Splunk.
Monitor, search and analyze any machine data for powerful new insights.
The features of Splunk Enterprise combined with the benefits of SaaS.
Log search and analysis for smaller IT environments. Cloud service or software.
Rapidly explore, analyze and visualize data in Hadoop to unlock the business benefits of big data
Address emerging security threats and SIEM use cases through monitoring, alerts and analytics.
Monitors the health anda key performance indicators of mission critical IT services.
Detects cyber-attacks and internal threats using machine learning, data science and advanced correlation.
View or download hundreds of apps and add-ons from Splunk, our partners and community.